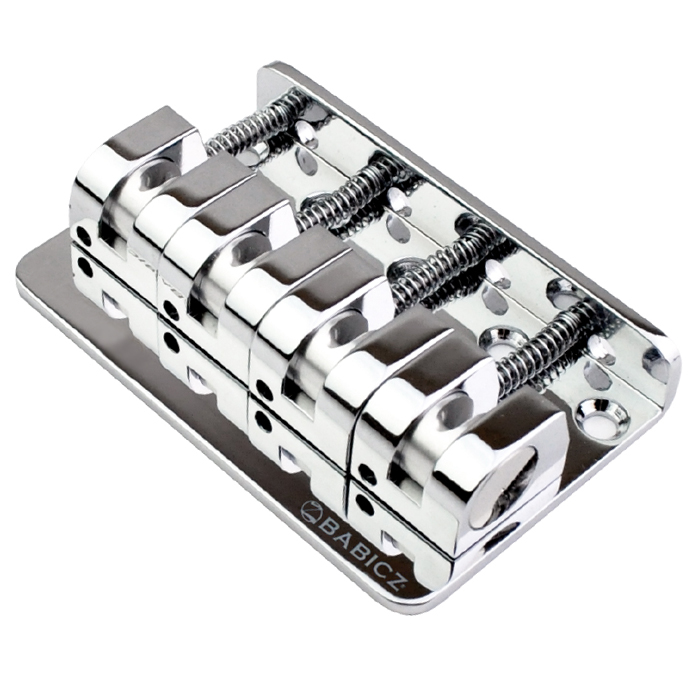 FCH-4 Z Series Chrome
Now you can get the Babicz eCAM saddle technology in a traditional look!
A drop-in fit for basses which use the Fender .75" string spacing, with a 5- hole Fender mounting pattern.
Includes mounting screws, instruction sheet, and 2mm adjustment wrench.
Additional Information
Material - Aluminium
Finish - Chrome
Weight - 0.141g
Price - £88.00
This price includes UK VAT at 20%.
sold out